Trade School Paris - Collaborative School
2012/2014
Trade School Paris
collaborative school that runs on barter

Trade School celebrates hands-on knowledge and experience. Students sign up for classes online by agreeing to meet the barter requests of teachers, they gather in a space that is made available by the organizers. Founded in New York in 2009, now running in 40 countries.
Trade School Paris started its second season February 2nd 2013 at Mutinerie Co-Working every Monday nights and one Saturday a month until April 6th. Trade School Paris was also hosted at the OuiShare Festival for a day of classes May 4th 2013 at Le Cabaret Sauvage. And in the spring, a week of classes happened at Les jardins du Ruisseau from May 25th until May 30th.
Project Partner: Mutinerie Co-working (co-working space, 75019 Paris), OuiShare Team, Les Jardins du Ruisseau(community garden, 75018 Paris)
Fellows: Rachel Arnould (Head of Sustainable Development at Hop Cube), Claire Bosi (Artist), Carmen Bouyer (Artist and funder for Trade School in Paris), Glenn Roland (CEO and Co-founder of Gnuside), Jean-Mark Nourel (CEO and founder of Eduklab)
Major Funder: Un instant mon petit Association
Press Coverage: Le Journal des Femmes (online), Glamour Magazine (250 000prints), Canal + TV documentary on the Collaborative Economy.
Related Events 02/12/13, Launching party, hosting Trade School London, Mie for Two cooks + designers, and concerts at Mutinerie Co-working.
tradeschool.coop/paris
ouisharefest.com
les jardins du ruisseau
---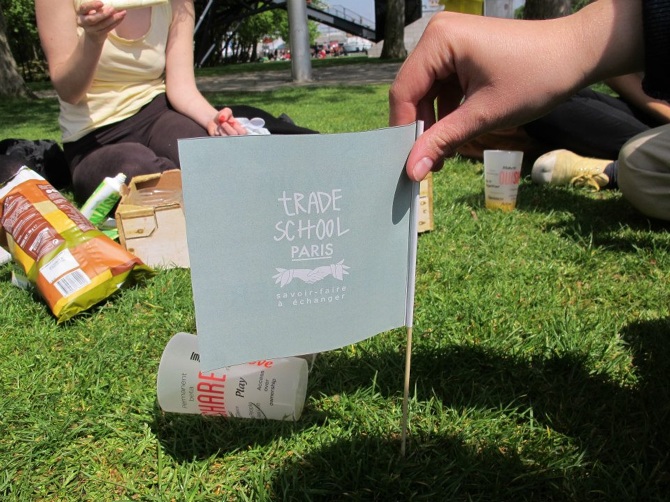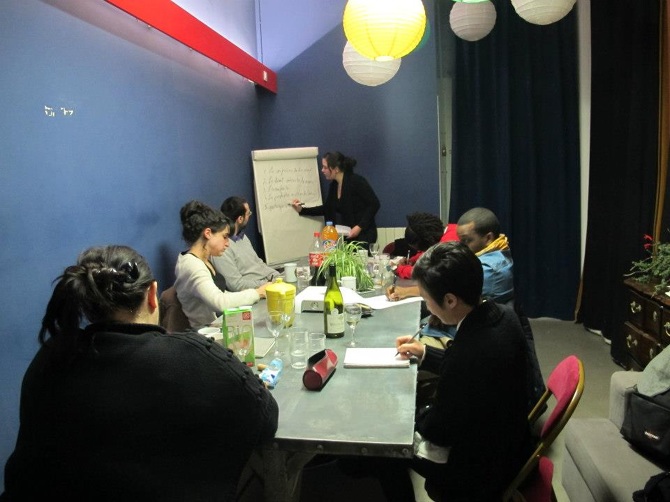 "How to use storytelling to value your activity?" class by Hélène Prigent
@ Mutinerie Co-Working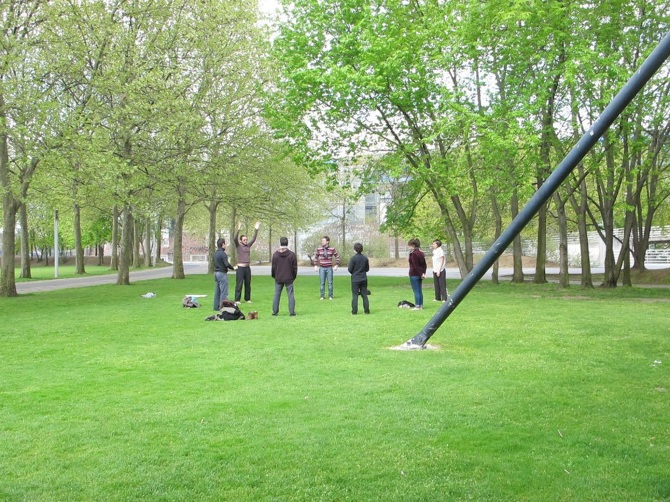 Wutao class by Etienne Hayem
@ OuiShare Fest, Parc de la Villette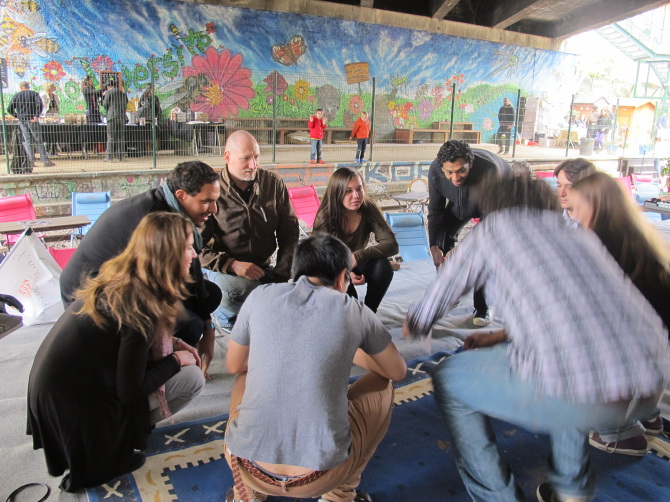 Improvisation theater class by Titone Ldy
@ Les jardins du Ruisseau
Parisian urban agriculture class by Carmen Bouyer
@ Les Jardins du Ruisseau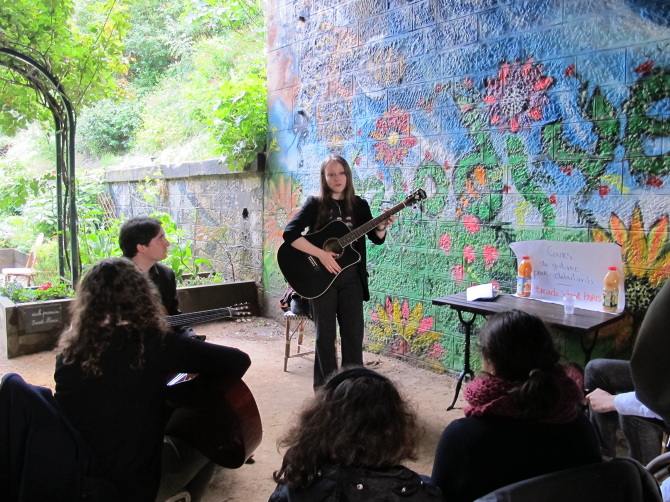 Guitare for beginners class by Rachel Arnould
@ Les Jardins du Ruisseau
---